Carson zPix Digital Microscope MM-640 is a powerful digital zoom microscope that displays the magnified image right on your computer screen. The impressive 26x-130x zoom magnification of Carson Digital Microscope Z-Pix MM640 allows you to see details of ordinary objects you never new existed! After installing the Digital Microscope Driver software(included) simply attach the digital microscope to the USB port of your computer and a live image will appear on your computer screen.
Carson Digital Microscope Camera ZPix MM 640 has the built-in internal illuminator, which ensures that the magnified images are clear and bright. To capture and keep an image you are viewing with Carson zPix Digital Camera Microscope simply press the shutter button on the top of the Microscope Accessories and the image will be captured and displayed in a separate window. Click on File and select Save from the drop-down menu and the image is yours to keep! Use the base attachment of Carson zPix Digital Camera Microscope to view prepared slides or remove the base and place the Microscope Accessories on any surface to reveal the finest details. Learn and Grow Kids Kit consists of Carson MM-640 Digital Microscope, Simmons Wilderness Binoculars 802219 and Meade 50AZ-P Altazimuth Refractor Telescope 04050
This Year the Carson Zpix has won numerous awards including:
DR Toy 100 Best Childrens Product Award
DR Toy 10 Best Educational Product Award
Parent's Choice Award
Creative Child Magazine 2007 Preferred Choice Award
Carson zPix Digital Zoom Microscope 26-130x MM 640 will provide hours of fascinating and educational entertainment for adults and children alike. Carson Digital Microscope with Camera zPix MM-640 includes a specimen base, 3 blank and one prepared specimen slides, forceps, eyedropper, USB cable and software. Carson zPix MM-640 is backed by Carson 's One Year Limited Warranty.
---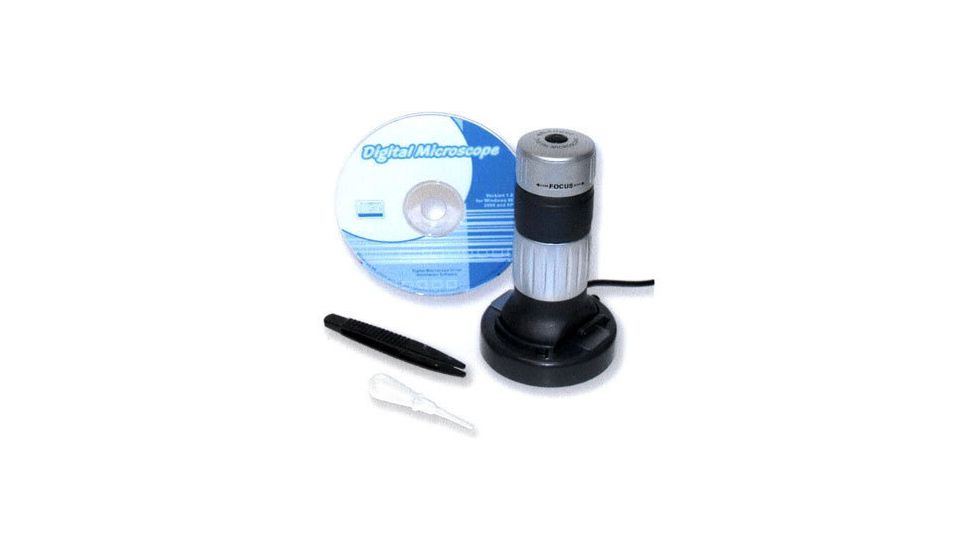 Carson zPix Digital Microscope MM-640 w/ Integrated Camera, 26x-130x Digital Zoom
RATING
88.5 /100
Design

Excellent

Performance

Excellent

Value for money

Excellent

Feature

Excellent
Specifications for Carson z Pix Digital Microscope MM-640:
Digital Zoom: 
 26x-130x
Lens: 
 5x Optical Zoom
Aperture 
 3.6 degrees
Image Resolution: 
 640x480 pixels (VGA)
Photo Capture: 
 One-Touch
Power: 
 USB Cable connection to PC
Weight: 
 128 g (4.6 oz)
Software Compatible OS: 
Mac OSX 10.4 or later, PC with Windows 2000 SP4, Windows XP, Windows Vista, Windows 7 and Windows 8.
Features of Carson zPix MM-640 Digital Microscope:
Integrated Digital Camera Camera - capture still images and VIDEO, and view them on your PC monitor
26x-130x digital zoom - allows you to see details of ordinary objects you never new existed
Battery-free and connects right to your PC via USB
Amazing Educational and Entertainment tool for both children and adults
Backed by Carson One Year Limited Warranty
---
---