Meade Lunar Planetary Imager (LPI) can be used on any telescope for making images. It is VGA resolution (640x480) color CMOS chip is capable of creating high-quality lunar and planetary images, as well as daytime terrestrial images. And with the capability to make long exposures, you can digitally capture bright deep sky objects with the LPI system that only costs a fraction of a typical astronomical CCD imager system.
With an effective magnification similar to a 6mm eyepiece, the Meade LPI produces images that are inherently high magnification with no additional adapters, making it the perfect tool for imaging the Moon, planets, and small, bright deep sky objects. Using a barlow lens with the LPI will increase the magnification even more, and installing the LPI is just as easy as sliding in an eyepiece.
Designed to be the ultimate platform for remote digital astronomy with your Meade Autostar Suite contains tools for dome controls, weather sensors, and other functions required for this purpose.
Connecting to the telescope and dome can be done with a single network connection. You can then communicate via an IP address, using Auto Star Net Scope to control the entire observatory over the Internet! This solves the biggest problem in setting up for remote access to your telescope, and that is the problem of distance from the scope itself. You can be in your living room to control the scope in your backyard, or just as easily, control a friend's system in another country.
In addition to these functions, Auto Star Suite offers still more, like building custom tours for the Autostar Controller, keeping observing logs, camera controls for the LPI and Meade's Pictor CCD systems for imaging and autoguiding, and image processing with a blink comparitor to aid in discovery work. And to keep your Autostar current, Autostar Update will upload the latest comets, minor planets, satellites, tours, and firmware over the Internet.
Features of Meade Lunar Planetary Imager (LPI):
Easy to use with real-time display of object on PC Screen, just center, focus and shoot
Magic Eye software-assisted focusing
Automatic and manual exposure control from .001 to 15 seconds (up to 450x longer than web cam)
Automatically takes multiple exposures, selects best images and aligns multiple images and combines them into one superior image
Works as an autoguider for long-exposure astro images
---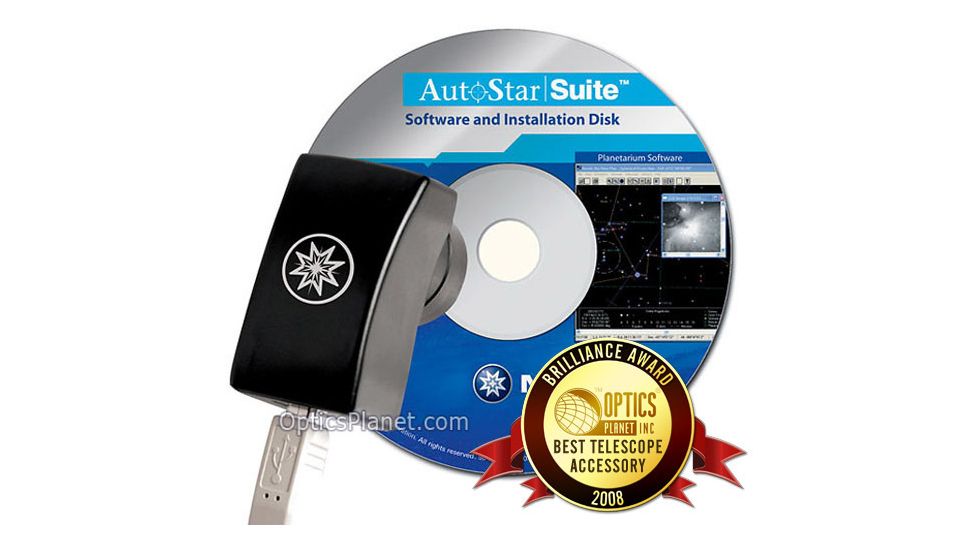 Meade Autostar Suite and Lunar Planetary Imager (LPI) Package - 04520
RATING
94 /100
Design

Excellent

Performance

Excellent

Value for money

Excellent

Feature

Excellent
Features of Meade Autostar Suite Software:
Sophisticated planetarium program with over 19 million objects
Select objects from the planetarium display and have your telescope automatically slew to those objects
Control all Autostar functions from your PC
Talking Telescope software translates Autostar text to synthesized speech through PC speakers
Create observing lists and download to Autostar
Remote telescope control over the internet
Autostar Update Tool keeps your Autostar current by downloading the latest Autostar system firmware updates; comet, asteroid and satellite date from the internet.
Includes cables to connect your Autostar equipped telescope to your PC
---
---