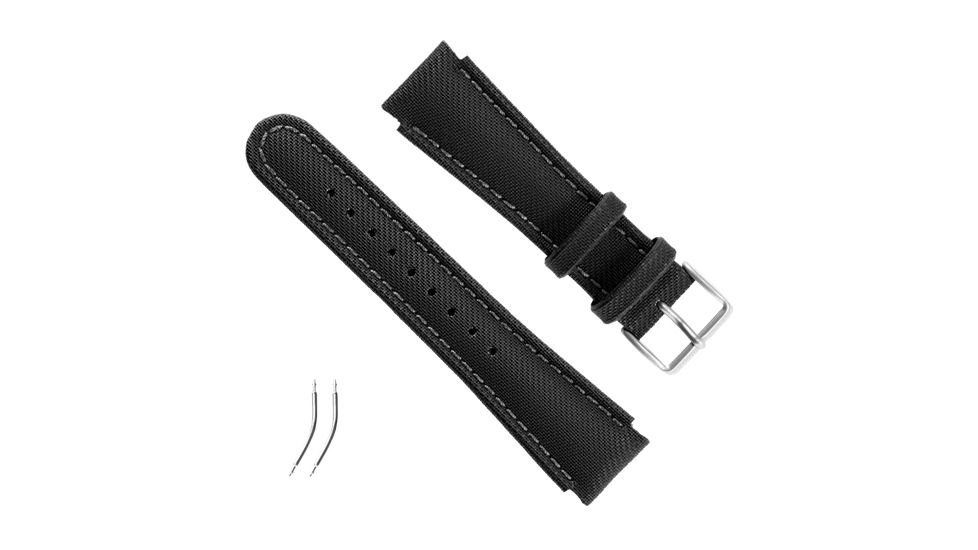 Suunto Yachtsman Strap for Suunto Yachtsman Watches SS011004000
Suunto Yachtsman Straps SS011004000 gives your Yachtsman Watch by Suunto Brand a softer feel. Yachtsman straps also allows for an improved and comfortable fit. Suunto yachtsman strap is available in a leather and synthetic fabric to give the style you desire.
In addition to the Suunto Yachtsman Watch Strap, we carry a full line of Suunto Watch Accessories as well as other product offerings from Suunto Brand. We also carry a full line of Suunto Watches to help meet your fitness training and navigation needs. For more brand name Watches, please visit our Watch Accessories page.
Specifications for suunto yachtsman watch straps:
Features of Suunto Yachtsman Straps:
Softer straps
Strap kit in black leather and black synthetic fabric
Compatible with Suunto Yachtsman Watches
Package Contents:
Suunto Yachtsman Strap SS011004000
---
---